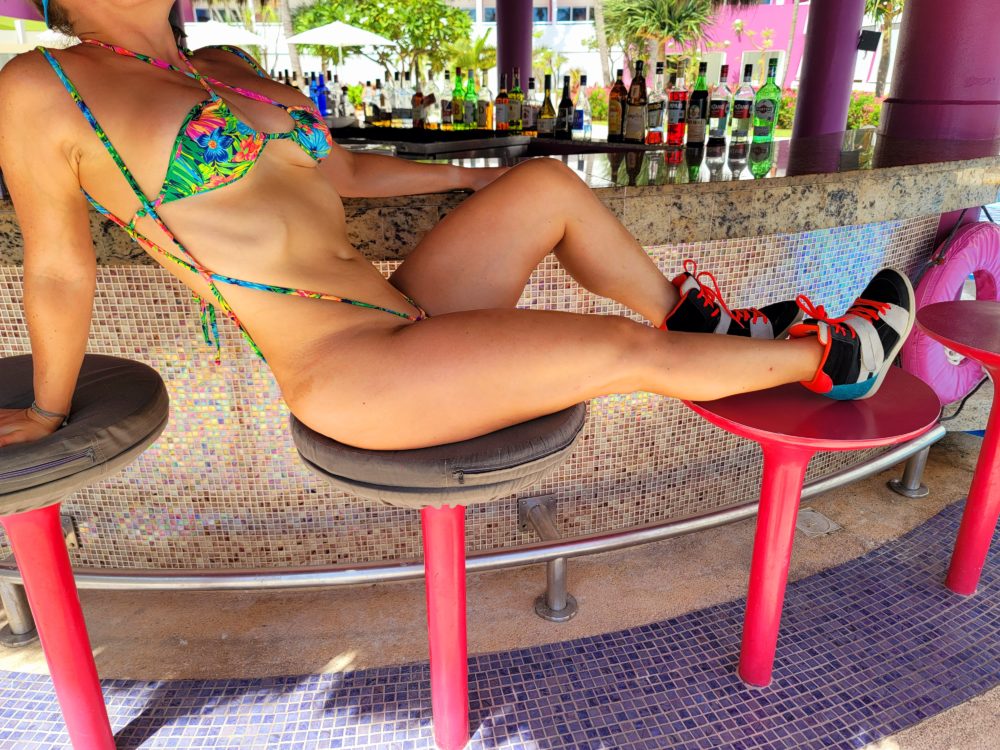 How to Style Tie Sides Bikini
Step 1 – Start with tie sides bottom tied naturally at each side.
Step 2 – Undo one side to have a half knot.
Step 3 – Bring both straps over shoulder and secure in knot or bow.
Step 4 – Repeat steps for opposite side.
Additional Top Option – Undo waist ties and crisscross both straps in back and tie in front.
Featured Bikini Bottom