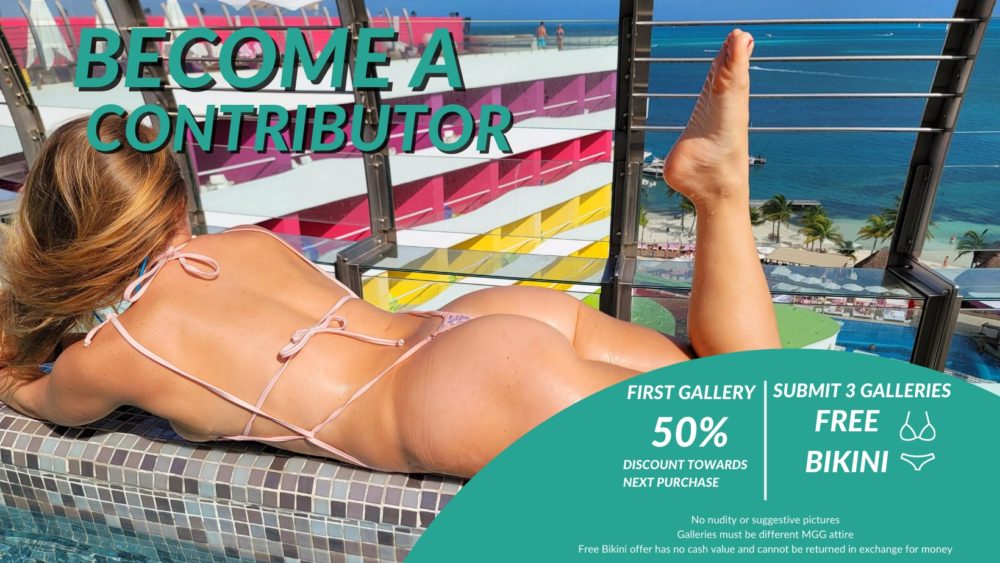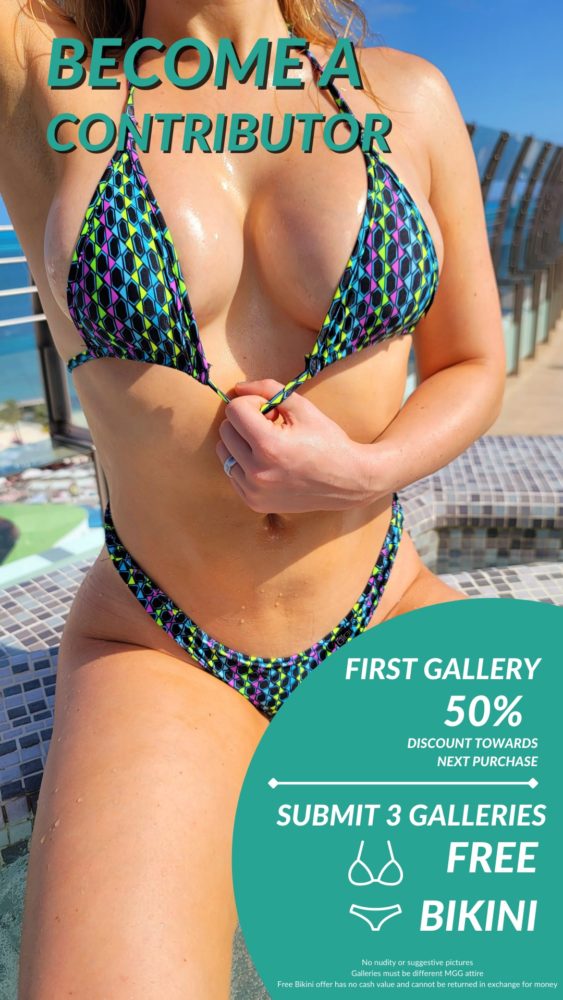 Contributors and Models
Our customers are the best models! If you would like to be featured in your very own gallery on our website wearing our sexy G-Strings or Bikinis please submit at least 8-10 Instagram or Facebook friendly images (No Nudity or Suggestive Pictures).
Photos can be submitted via We Transfer, with email address cs@microgigi.com
Please try to keep each gallery all of the same piece, either your MGG bikini or g-string.
In message please include social media platforms you would like to be added to your gallery to help you gain more followers.
First approved gallery receives a coupon code for 50% off your next purchase. Submit 3 galleries of different items and receive a free bikini!
Thanks for the on going support of small business!
Mico Gigi Contributors…
The Fine Print:
Approved Gallery means photos fall within our guidelines of no nudity or suggestive gestures. Galleries must include Micro GiGi attire.
For free bikini, galleries submitted must include different items. Free Bikini offer has no cash value and cannot be returned in exchange for money.
By submitting photos, you are allowing us to use the photos on Social Media, Website, and Promotional Flyers.